Plastic Pulverizer With Pneumatic System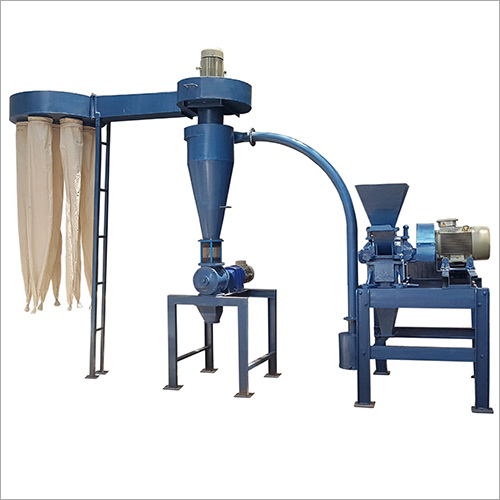 Plastic Pulverizer With Pneumatic System
Product Specifications
MS / SS CONTACT PARTS / CGMP

Electric
17 - 31 - 69.5 Horsepower (HP)

12 X 6 X 12 Foot (ft)
Product Description
OUR MACHINES USEDIN FOLLOWING INDUSTRIES.

CHEMICALS, MINERALS, COLOURS, PHARMACEUTICALS, COALS, PAINTS, COSMETICS,PIGMENTS, DYES, PESTICIDES, FOOD COLOURS, SUGAR, FERTILIZERS, SPICES, GUM,SALT, GRAMFLOUR, TOBACCO, PLASTICS, MEDICINE HERBS Etc.

Flexible Design enables alteration of the System as per Space Available.

SHUBH MICRO PLASTIC PULVERIZER WITH PNEUMATIC SYSTEM

Consist of Micro Pulverizer, Elevator with all accessories Pneumatic Plant withCyclone, Dust collector, Rotary Valve and all other accessories.

MODELS available in : MS / SS Contact Parts / CGMP

ADVANTAGES
Total Dust Free Environment.
Increase in output capacity.Labour Savings.
Guaranteed Performance.
Compact and Highly Efficient.
Uniform production.
We have in stock for our customers an array of Plastic Pulverizer which are extensively used for perfect grinding of rigid & soft PVC, LLDP, LD, HDP, PP, Plastic Scrap and others.
Excellent for grinding Plastic scrap with minimum maintenance cost.